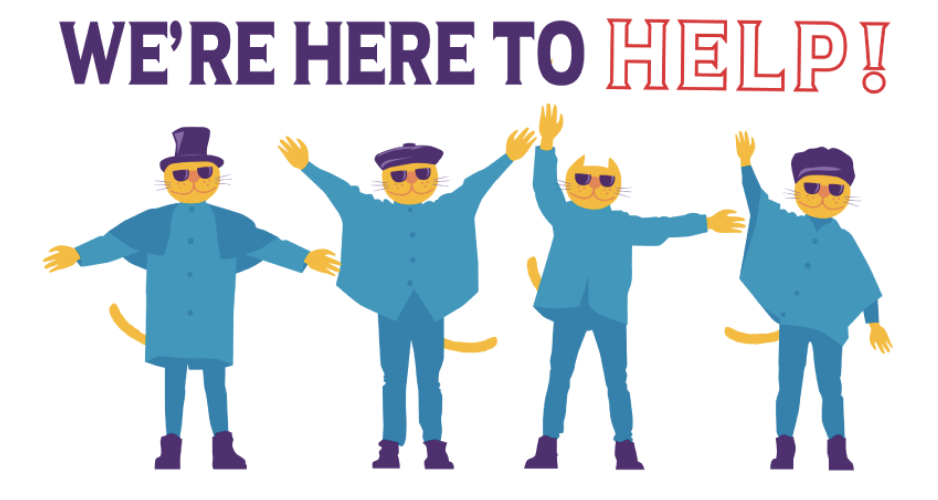 It's fair to say, parents have lot on their plates at the moment. Whether it's managing new ways of working at home or trying to keep your children entertained, your days are probably busier than they've ever been. On top of this, covering school work is a new and daunting workload and has advice coming from all quarters.
With that in mind, I'll keep this short. The aim of this article is to help point you to our most accessible ideas for keeping the music going at home.
We have now opened up all of our online parents' content for free until the schools re-open. This content has been selected and adapted for music activities in the home which means you won't need any previous musical experience nor will you need to navigate through teacher lesson plan content.
---
Music education is not all about crotchets, quavers and Mozart sonatas
If you are feeling overwhelmed at the idea of setting up a music conservatory in your home, then we are here to help.
Music education is not all about crotchets, quavers and Mozart sonatas. Music is something that we all listen to, we all dance to and we all can enjoy together. Humans, and particularly children, are instinctively musical beings that can learn and benefit from the simplest musical activities. Singing and dancing along with your favourite song and discussing why you like it, is a music lesson in itself and one that covers many aspects of the primary music curriculum.
With this in mind we have selected three of our most accessible resources for parents to enjoy with the family. If any of you need some extra help or advice, please feel free to contact us.
---
1. DabbledooMusic Radio
Join Shane, Chris and Killian from DabbledooMusic as they listen to and discuss different music from around the world. Each show has a different theme from African music to the music of The Beatles. It also comes with a full Spotify playlist for further listening.
Choose a radio show, or ask your child to choose one, and listen during some down time or as the background to your weekend breakfast.
CLICK HERE TO ACCESS RADIO SHOWS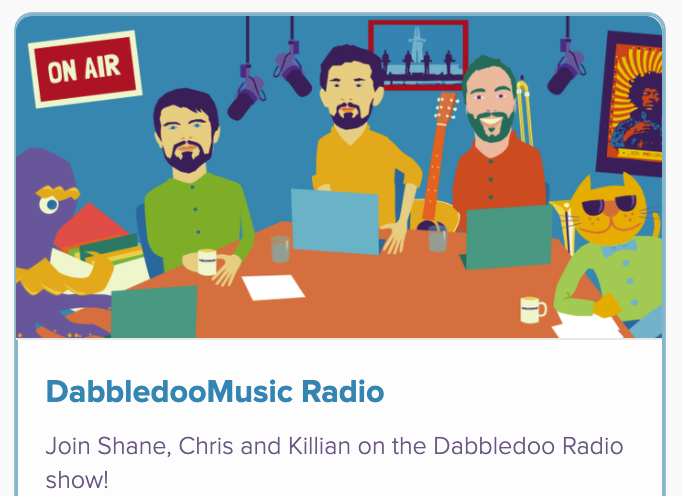 ---
2. Artist Profiles
We have selected our favourite artists, composers and bands from Pharrell Williams to The Beach Boys. In this course you'll learn about the artist, sing along with their songs and discuss why you like or dislike it. It's a great chance to learn what music your children like and to show them some of your favourite music.
CLICK HERE TO ACCESS ARTIST PROFILES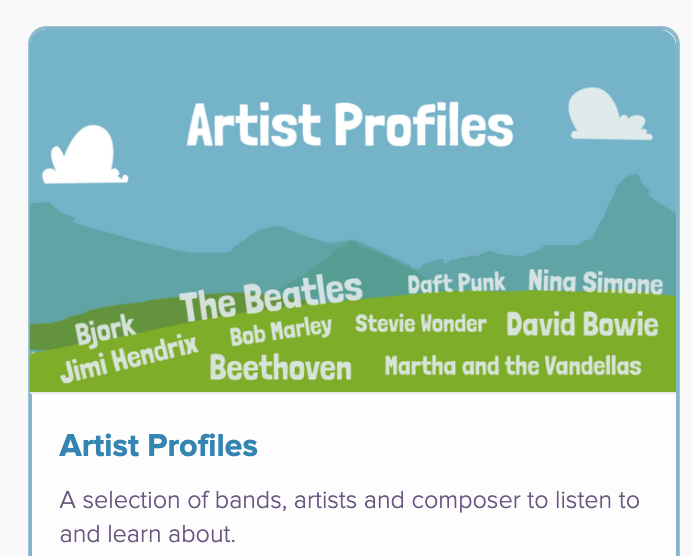 ---
3. Sing-Along Pop Songs
These are a selection of family friendly songs and lyrics to sing along with. Once again, you can let your children choose the songs, or you can take turns to choose.
CLICK HERE TO ACCESS POP SONGS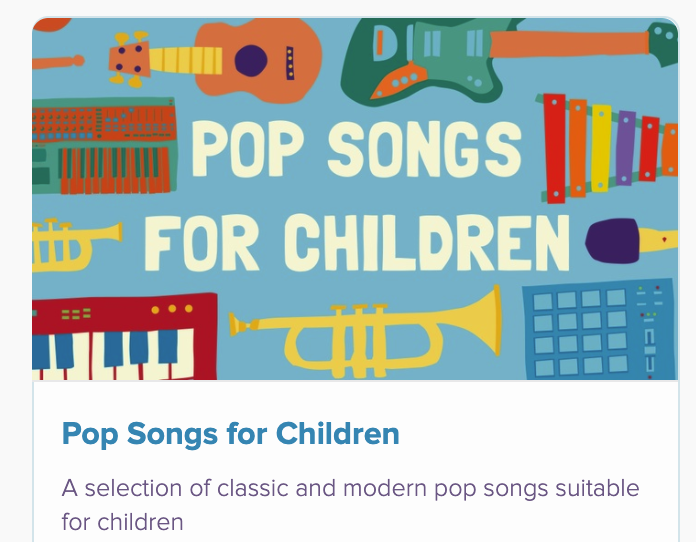 ---
All of these resources, and more, can be found in our full parents' subscription, which is free to access until the schools return.
You and your child will have complete control over what musical content you'd like to do and, to support this, we will email you on suggested weekly activities to suit different age groups.
So, if you haven't already done so, you can click here to sign-up to our free parents' course:
CLICK HERE FOR FREE PARENTS' SUBSCRIPTION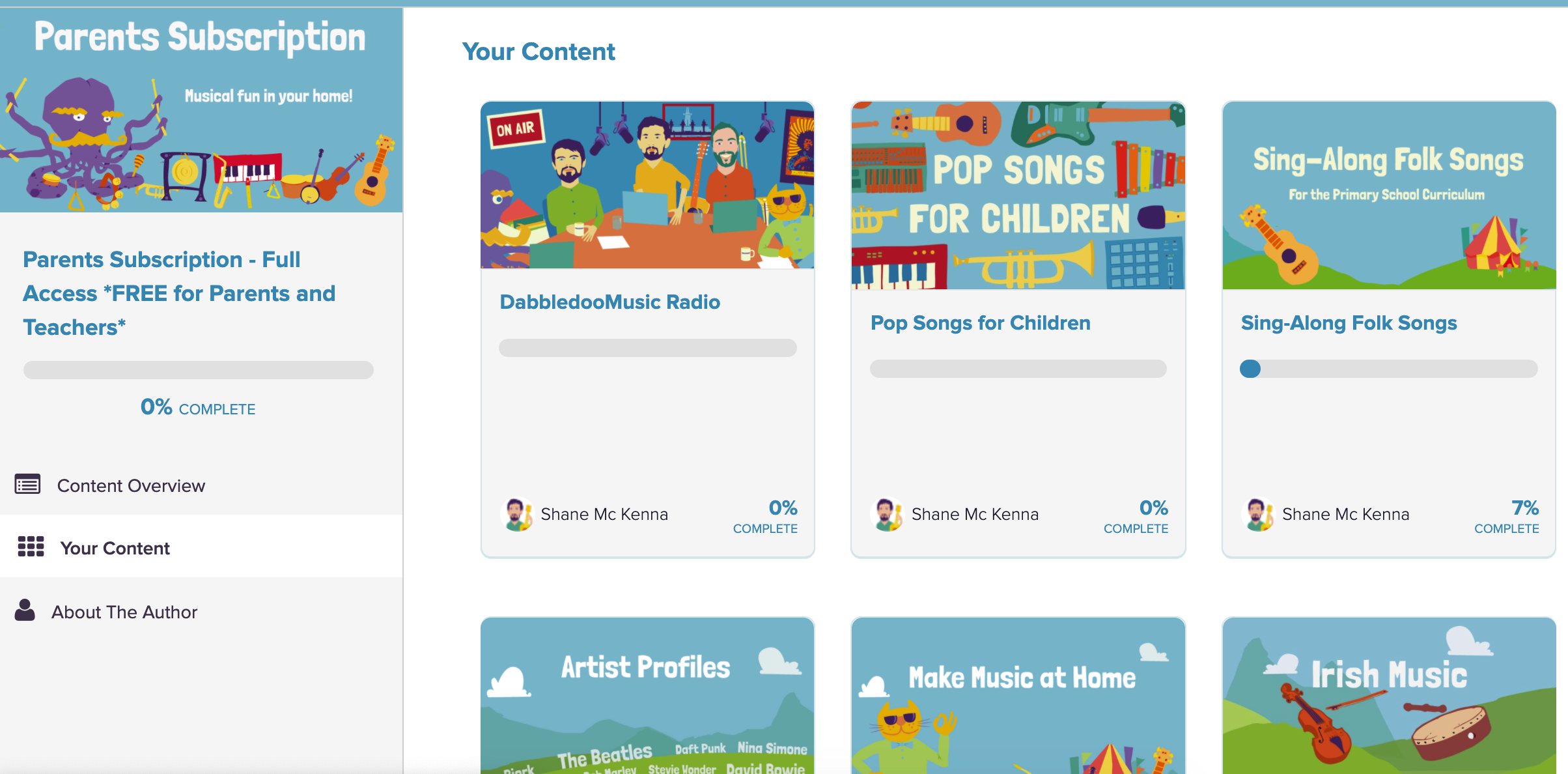 We hope you find these resources useful and please get in touch if you need any help using any of our content.
Best of luck,
Shane, Killian and Chris
The DabbledooMusic Team

If you'd like to find more ideas for bringing music into your home, check our 'Complete Guide to Music Making for Kids' for links to additional resources.