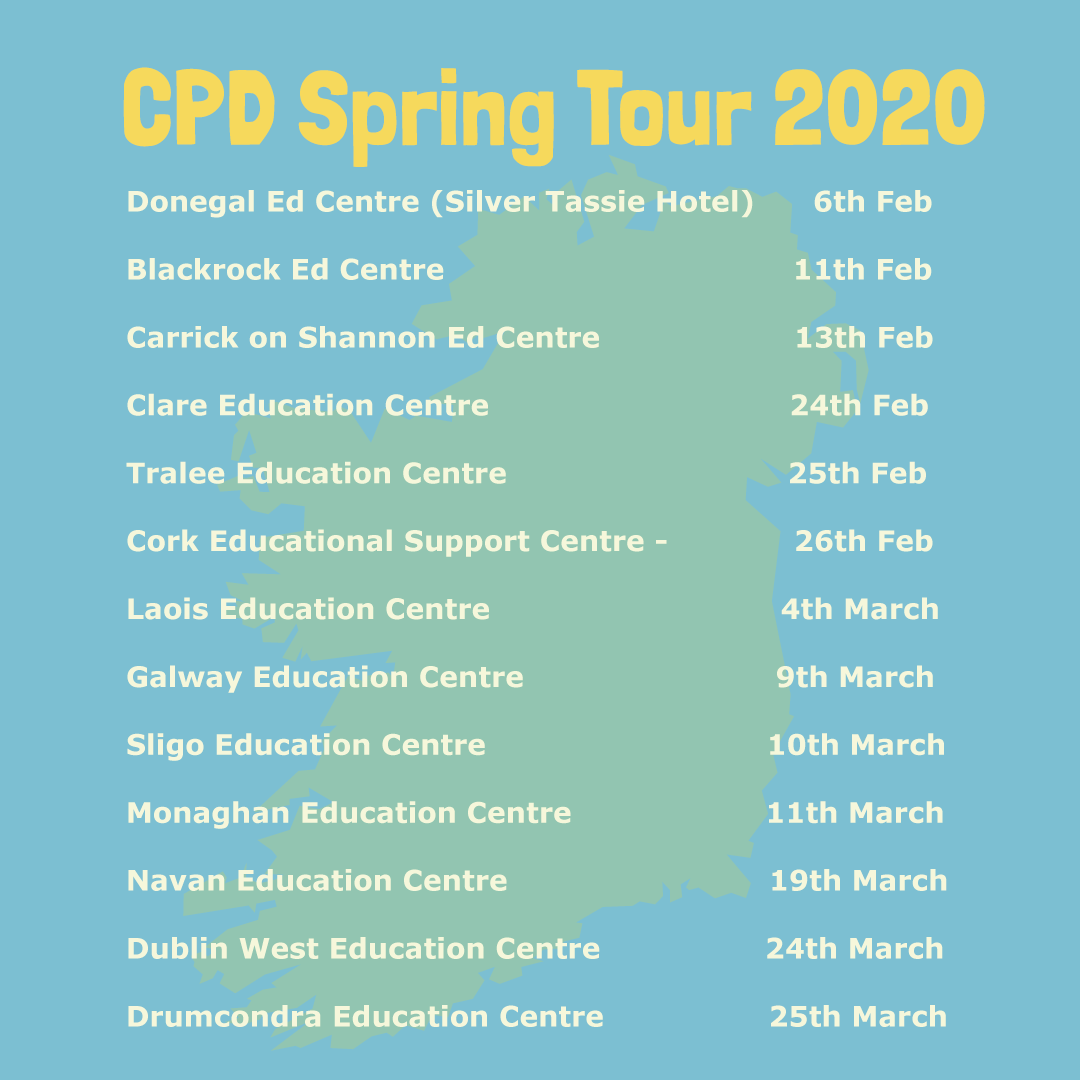 We're gearing up for a busy spring tour of CPD dates all over the country.
These courses will introduce teachers to our new method of teaching music in the classroom, specifically designed for Irish primary schools.

Our system has been designed to make music more accessible, fun and creative for teachers and their students while comprehensively covering all areas of the Irish primary music curriculum.
There's no musical experience required and all participation will be in a context of a group performance using simple classroom instruments.
Shane Mc Kenna, music teacher, musician and founder of DabbledooMusic, will host this workshop, sharing his experience and knowledge of how to make music work for you in your classroom.
If you have any questions about our spring CPD courses you can email Shane at [email protected]
Here's the links to book your place on one of courses:
- Donegal Ed Centre (Letterkenny) - 6th Feb; 4pm - 6pm
- Blackrock Ed Centre - 11th Feb; 5pm - 7pm
- Carrick on Shannon Ed Centre - 13th Feb; 5pm - 7pm
- Clare Education Centre - 24th Feb; 5pm - 7pm
- Tralee Education Centre - 25th Feb; 5pm - 7pm
- Cork Educational Support Centre - 26th Feb; 4:30pm - 6:30pm
- Laois Education Centre - 4th March; 5pm - 7pm
- Galway Education Centre - 9th March; 5pm - 7pm
- Sligo Education Centre - 10th March; 5pm - 7pm
- Monaghan Education Centre - 11th March; 4pm - 6pm
- Navan Education Centre - 19th March; 5:30pm - 7:30pm
- Dublin West Education Centre - 24th March; 4:30pm - 6:30pm