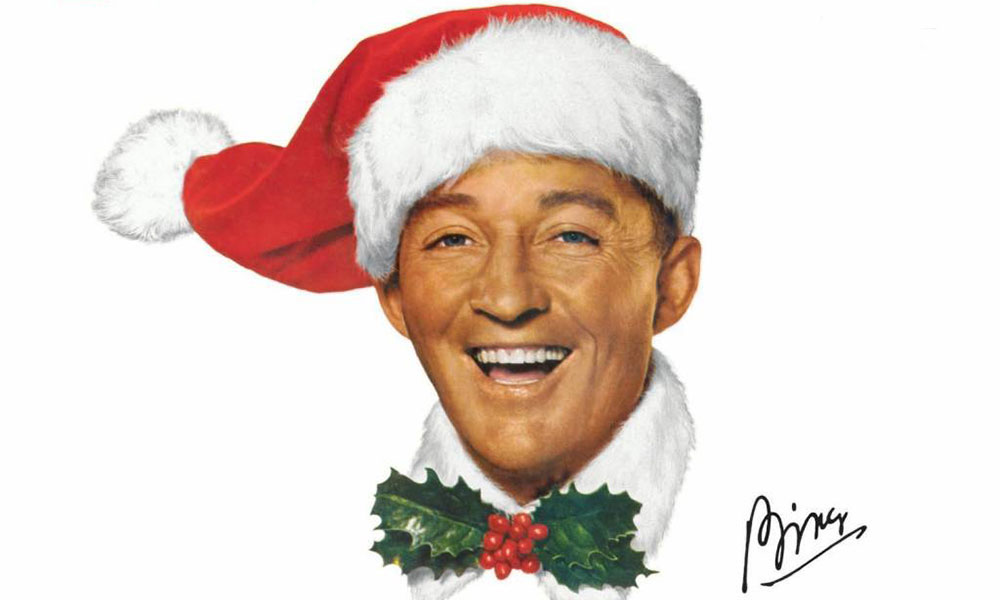 The festive season is nearly upon us and so, before the first door on the advent calendar is swung opened, we've put our top 10 Christmas songs for children. These are all child-friendly songs, with enjoyable versions to listen or sing-along to in the classroom. Can you guess what our number 1 is? Scroll through our list to find out.
10.) We Wish you a Merry Christmas
We start with a classic from our very own Enya it all her Celtic mysticism glory. This is a nice easy song to sing and the lyrics are easy to remember. It's also an example of a Christmas song which is in 3 time so that you can get the class waltzing along.
9.) Jingle Bells

This might be the most well known Christmas song of all time sung by none other than the original Michael Bublé: Mr. Frank Sinatra. I remember when I was a child there were lots of different versions like 'Jingle Bells, Batman smells, Robin laid an egg' so you might like to come up with your own lyrics with the class. Check out this lovely animation of Frank serenading Santa as they fly through the night sky.
8.) The Twelve Days of Christmas
Now to the King of Christmas, Mr. Bing Crosby. Bing released 45 versions of Christmas songs over 2 albums and this in one of them. The Twelve Days of Christmas is a really enjoyable song for children to sing. It's great for helping them memorise lyrics for all of the different presents. Also, if you want to ask a tricky maths based question on the song, ask the class how many presents are given in the song? (It's 364, just so you know 😉)
7.) Winter Wonderland

Next up is the 21st century Frank Sinatra - Michael Bublé. Like his crooning Christmas heroes he has made quite the name for himself singing the festive classics. Here's his version of Winter Wonderland. The middle section is tricky enough to sing but the chorus is a catchy straight-forward ditty. Snow machine optional but encouraged for any performances.
6.) Frosty the Snowman

Who knew Willie Nelson liked Snowmen? Well certainly one in particular. This is a fun song that's both easy and enjoyable for children to sing. Why not check out the timeless Christmas movie The Snowman while you're at it.
5.) Feliz Navidad
When I first heard this song, I really didn't like it but with every Christmas rolling around, the song has grown on me more and more. It's cheesy and a bit goofy but that's kind of what Christmas is all about. It also teaches Merry Christmas in Spanish. Why not explore with the class how you say it in other languages as well.
4.) Rudolph the Red Nosed Reindeer
Everyone's favourite reindeer slots in at number 4 on our list. If you're doing this in the class you should ask the children to add in the extra bits to the lines if they know them (for example: 'Rudolph the red-nosed reindeer, had a very shiny nose. Like a lightbulb!) If you do, you'll also go down in history.
3.) Sleigh Ride

Who wouldn't want to go on a sleigh ride after this upbeat Christmas classic! The Ronettes have some other Christmas gems in their back catalogue which you might like to explore with the class. A good way to perform it would be to get half the class to sing the main line and the other half to sing the 'ring a ling a ling a ding dong ding'.
2.) Santa Claus is Coming to Town
Numbers 1 and 2 were a tough call but we went with 'Santa Claus is Coming to Town' as the runner-up. You can never get tired of listening to this whopper tune. Children love singing it and it's a great one to perform if you have a school concert coming up. This is a funky version from The Temptations.
1.) Jingle Bell Rock
This had to be number 1. Bobby Helms hit all the way from back in 1957 is the quintessential rock and roll Christmas hit. It also must have one of the most recognisable guitar intros ever! Stick this on in the classroom and they'll be dancing all the way to December 25th!
I hope you enjoyed our list. Let us know if you agree or disagree in the comments below. What would your number one be?
If you'd like more resources to get you singing in the classroom this Christmas why not check our brand new free Christmas songs course: