Something a lot of people struggle with is feeling embarrassed when it comes to music. They say things like:
"I can't sing"
"I'm not musical"
"I don't have a note in my head"
Often times this is followed by an explanation of their distressing musical experiences as a child:
"My parents made me play the violin and I hated it"
"I played piano but I didn't like my teacher"
"The tuba was too heavy to carry on the bus" (I've never heard this excuse but you never know)
Summer is already here and, especially for teachers, well earned holidays are just around the corner. However, if you do feel like you struggle when it comes to your own relationship with music or teaching music in the classroom, here's 5 ways you can build your confidence with it this summer.
1.) Listening to More Music

Learning music really doesn't change depending on the age you are and the three strand approach of: listening, performance and composition (in that order) is what you should think about for developing your own musicality.
Here a few tips as to how you can start listening to more music this summer:
Go to a music festival - Ireland is busting at the seams with music festivals. They're a great way to discover new bands and artists and to connect with the national music community. Here's a couple of guides for 2018 that are worth scrolling through:
A lot of these music festivals can be an expensive commitment, so as an alternative you can check out your local county council's website to see what free events are being run over the summer.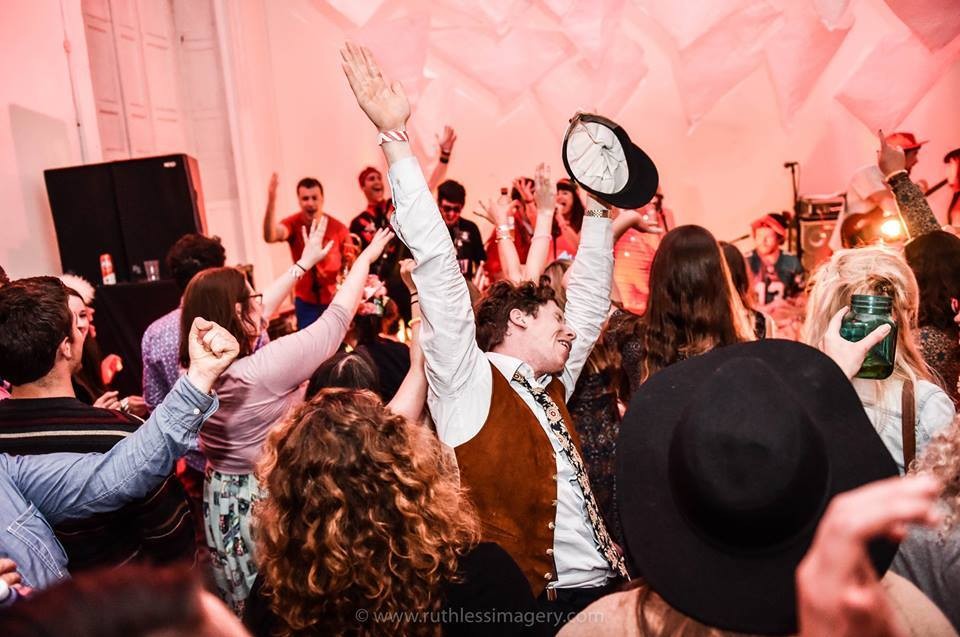 Spotify discover playlist - Spotify creates a curated weekly mix based on the styles of music you're listen to. My playlist is usually 30 tracks long all from artists I've usually never heard of. It's the perfect accompaniment for a long drive down the country.
Listening while showering/cooking/gardening etc. - to get more comfortable with music it's often about the simple ways you can incorporate it in to your day. Get the speakers on during the barbeque or while you're clearing out the attic.
Driving - forget about the talking heads radio shows this summer and listen to some Talking Heads - they're great!
Go to gigs on holiday - one of my favourite things to do on holiday is to check out the music scene in a different country. Lots of destinations promote their local arts festivals and often have summer music programs aimed at tourists.
2.) Get Singing
When I was learning trombone as a kid, I had a music teacher who use to tell me that if I could sing it, I could play it. What he meant was that if I could get a particular melody into my head from singing through it, playing it on trombone would be a lot easier.
Singing is a fantastic first step into performing music and, like anything, the more you do it the better you'll get at it. Singing can also help improve your well-being and it's a great way to meet others. Here's a few ideas for developing your voice:
Join a Choir - there are community choirs, church choirs, gospel choirs and many other types that are often looking for new members. Here's some useful Irish choir links to have a look through:
Join a Musical Society - nearly every big town in Ireland will have a musical society and, like a choir, these are usually voluntary organisations focusing on giving the local community opportunities to sing, dance and act. Here's a link where you can find out more:
3.) Learn a New Instrument
This could be the summer that you realise your ambition of learning that instrument you've always wanted to play. One option is to teach yourself and there are countless books, videos and online courses that can help you get started. However, sometimes getting a bit of external influence can give you that extra impetus to pursue it. (If you do take up an instrument, here's a useful guide to practicing we developed.)
Do an Instrumental Summer Course
Get Private Lessons - no matter what instrument you want to learn, chances are you'll be able to find a teacher to teach you. Many music teachers teach at homes or can come to you. If you'd rather do it through a music school, here are a few links to some of the prominent music schools in Ireland:
Join a Local Music Group

Ukulele clubs - one of the great things about the ukulele is that it's cheap to buy and easy to play. Here are some links for Irish ukulele clubs.
Comhaltas - Comhaltas are a group responsible for promoting and preserving Irish music. They have some summer courses they're involved in as well as lots of ongoing programs for beginner trad players.
4.) Compose
Something myself and a number of my friends do is try and compose pieces of music. When you get in to it, I personally find it can be one of the most creatively satisfying activities in music. It can help if you play a bit of guitar or piano to figure out chords to add, but it's not essential. You can simply sing, clap and stomp your feet.
Of the three strands of the Irish music curriculum, composition typically comes up as the most challenging strand for teachers (listening and performance being the other two). Here's a useful website which has some great articles on learning to compose www.artofcomposing.com
Lots of people approach composition in different ways. Let's say we want to write a song; here are the steps I would go through:
Step 1 - Write the Lyrics

The reason I think writing lyrics helps with writing music is because quite often words have a natural rhythm which can help shape the overall composition.
Step 2 - Decide the melody
Once I have written lyrics, often the melody for the lyrics will become apparent. The lyrics can help dictate what the mood of the piece should be; whether it should be sad or happy, fast or slow.
Sometimes what can help is to simply start singing a melody to the words and you'll figure out what you like and what you don't and it will refine from there.
Step 3 - Decide the accompaniment
You can stop at step 2 if you like, but if you have the inclination and access to an accompanying instrument like a piano, guitar or ukulele, you can try adding some chords to your composition. Three chords which are very simple as a structure is the I, IV, V of a key. If, for example, you're in C major this means the three chords would be C (I), F (IV) and G (V). Here's a great video showing all the famous songs that use the same 4 chord structure.
If you do write a song, you might not win any Grammies, but who cares?! Write a song for a friend's birthday. Write a song for your partner. It really doesn't matter what or how good it is; the process of doing it is more important than the actual output.
5.) Training on the Irish Primary Music Curriculum
For Irish primary teachers here are a couple of ways you can develop your confidence with the music curriculum:
Review the Curriculum Teaching Guidelines
Along with the music curriculum, the Department of Education produced a 'Music Teacher Guidelines'. While it's a substantial read, it's also a very worthwhile read. The guide is excellently put together and goes into in-depth advice on everything from how to structure lesson plans to what instruments you should use in the classroom.
One of my favourite parts is the examples of how music can be incorporated into a topic which encompasses multiple subject areas. Here's an example:
Attend one of our summer courses
We are running 3 week-long summer courses across Ireland for teachers to introduce them to our new method of teaching music in the classroom, specifically designed for Irish primary schools. We cover all aspects of the music curriculum and no musical experience is required to take part.

The locations, dates and web link for more details are as follows:
- Sligo Education Centre (2nd - 6th July)
- Athlone Education Centre (9th - 13th July)
- Blackrock Education Centre (20th - 24th August)
Whatever you do this summer, get out and enjoy the music around you. Ireland is full of fantastic musical talent waiting for you to go and discover it! If you've got any other tips for musical activities this summer, leave it in the comments below.